Pinspiration: Father's Day DIY Gifts & Cards
This Sunday, June 16
th
, is Father's Day. This special celebration honors fathers, fatherhood, paternal bonds and the influence these men have had in our lives.
According to Time.com
, dads "get short shifted" on their special day, but they are okay with it. According to the National Retail, "the amount consumers spend on Father's Day gifts has been significantly less than the average spent on Mother's Day."
The article
explains that "it's not about dishonoring or loving dad any less." In fact, it comes down to three reasons:
Dads really don't want anything.
The providers of the family don't feel it's right for their children to shell out green for a gift.
The items they really want are either too expensive or they purchase them on their own time schedule.

Often times, the cards or suggested gifts from websites often target our father's "time away" from us rather than the shared moments. Grocery store card racks or the Father's Day gift display focuses on golf balls, ties, pens or other items for work.
So what is child to do to celebrate the Big Guy in their life? Here's a couple of interesting cards and DIY gifts we discovered on Pinterest:
DIY Gift Card Holder
Thinking about getting your Father a gift card? Go beyond the tie and shirt with this cute homemade card can be used with leftover card stock, glue and a sharpie. Extra credit for adding buttons!
Too Cute "DadGlasses"
Does your father wear glasses? Create a gift that's a bit more of the man you see day to day with this printable "glasses" card from Mr. Printables.
For the Grill Master
Is your father the Grill Master? Why not spice up his next backyard adventure with homemade spice rub? Scour the Internet or use this
delicious creole rub
for chicken.
Or perhaps, if he is more into hamburgers, hotdogs and sausages, this
homemade ketchup recipe
may hit the spot.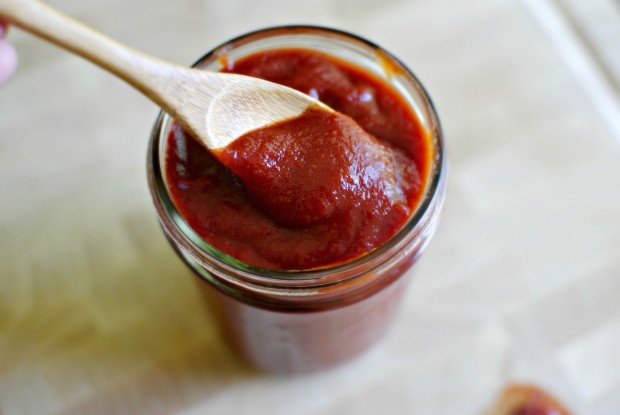 For the Sweet Tooth
Did anyone say bacon? No? Maybe they should! This tasty Whiskey, Caramel, Marshmallow Bacon bark is sure to hit your father's sweet tooth!
Happy Father's Day!
-- Weegee Sachtjen
Labels: diy father's day card, father's day, father's day gifts, fathers day card, homemade ketchup, homemade ketchup recipe
posted by Jennifer Adams Design Group Blog @ 2:41 PM